Concept R 18 roars into life.
BMW Motorrad custom concept unveiled at Villa d'Este.
It's the world premiere that the custom scene has been eagerly awaiting – a BMW Motorrad custom concept featuring a new prototype flat-twin engine – the highest capacity boxer motorcycle ever produced. Simply christened 'Concept R 18', this pure, stripped-down, raked-out bike gives more than a hint of what's coming our way in the cruiser segment.
Concept cruiser steals the show at the Concorso.
Concept cruiser steals the show at the Concorso.
It has become something of a tradition for BMW Motorrad to present breathtaking design studies in Italy every May at the Concorso d'Eleganza Villa d'Este event on the shores of Lake Como. Visitors to the world's most exclusive 'beauty contest' for historic cars and motorcycles have witnessed some outstanding two-wheeled contributions from BMW Motorrad's design department in recent years. These have included the Concept Ninety homage to the original R 90 S, the Concept 101 six-cylinder 'bagger' and the R 5 Hommage – a tribute to the original and iconic 1936 model.
+ Read more
Fans of the burgeoning cruiser segment have noted with significant interest two fascinating custom bikes recently unveiled by reputable builders in Japan and the USA that have both featured prototypes of BMW Motorrad's big boxer engine. The builders – CUSTOM WORKS ZON and Revival Cycles – were each given free rein for their own interpretations of how a large-capacity boxer custom bike could look, and the stunning results witnessed in the 'Departed' and 'Birdcage' models that followed have begged the question among enthusiasts in the scene – how might a genuine BMW Motorrad 'hand-built' machine look and sound?

+ Read more
Subscribe to the newsletter now and don't miss a thing.
Register here.
By registering to subscribe to the Motorrad Newsletter, you consent to provide your information to BMW AG.  Please be advised, the information you provide to BMW AG is not operated by BMW Canada Inc.  BMW Canada Inc. does not control the content, information, products or services provided by BMW AG.  The privacy policy of BMW AG will differ from the privacy policy of BMW Canada Inc.  To access BMW AG privacy policy and to register to subscribe to the Motorrad Newsletter, please click on "Register Here" to complete the required fields
+ Read more
"
A motorcycle is the biggest accessory you can wear. It's not about being the fastest. "
Edgar Heinrich
BMW Motorrad Head of Design
Well, the wait is over, and judging by the enthusiastic reaction of the visitors who saw (and heard!) it unveiled at the 90th anniversary 'Concorso' celebratory event, the Concept R 18 is set to win the hearts and souls of many fans worldwide, for whom heritage and history are important factors – even in a modern interpretation of a cruiser. Equally exciting is the fact that BMW Motorrad will be presenting a series production cruiser motorcycle powered by the 'big boxer' engine during 2020. If it looks and performs anything like the Concept R 18, then custom bike fans are in for a treat.
+ Read more
"
We have a history other companies would kill for, and it's great to capitalise on it. "
Edgar Heinrich
BMW Motorrad Head of Design
Stripped-back and laid-bare, BMW Motorrad style.
Stripped-back and laid-bare, BMW Motorrad style.
Feast your eyes on the Concept R 18 and it's clear that a desire to make a true, pure-emotion, hand-built, custom bike has taken the designers deep into the brand's past for inspiration. Without a doubt these talented enthusiasts – many of whom 'chop' bikes in their spare time – have certainly made good on the promise initially shown with the unveiling of the R 5 Hommage in 2016, exactly 80 years after the legendary sports boxer made its debut. For this segment though you need a big motor, so if the 500cc unit of the original R 5 doesn't cut it (by modern standards) then the biggest motorcycle boxer engine of all time certainly does.
+ Read more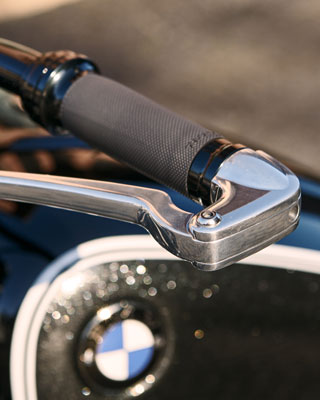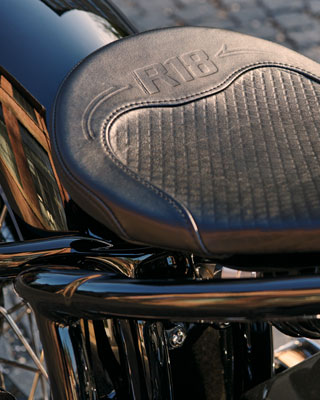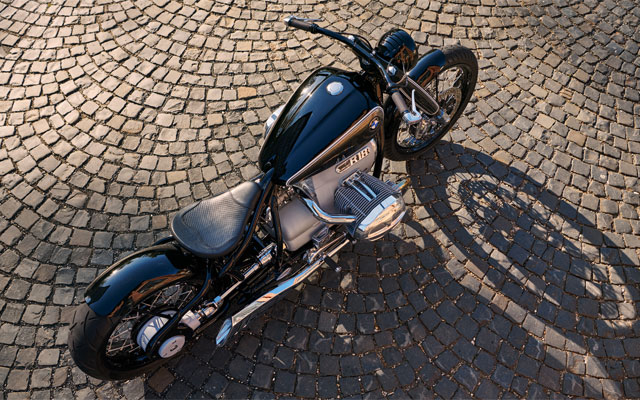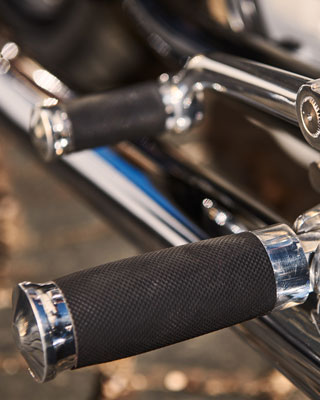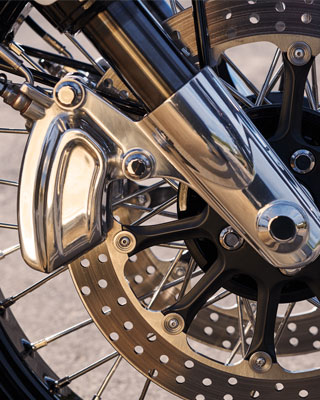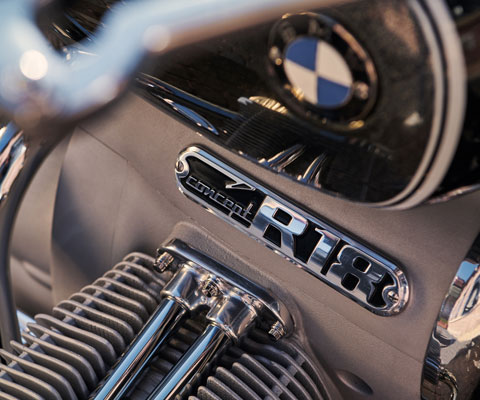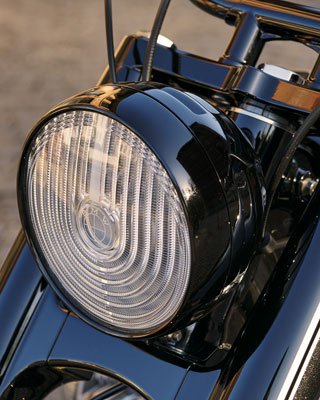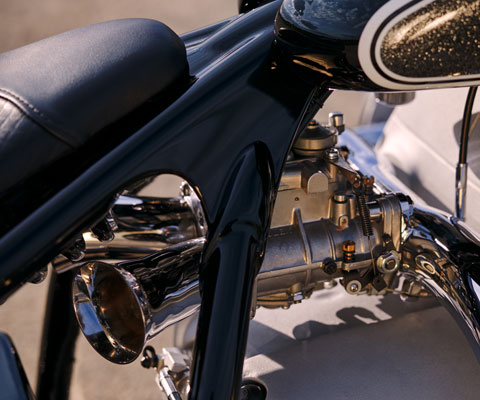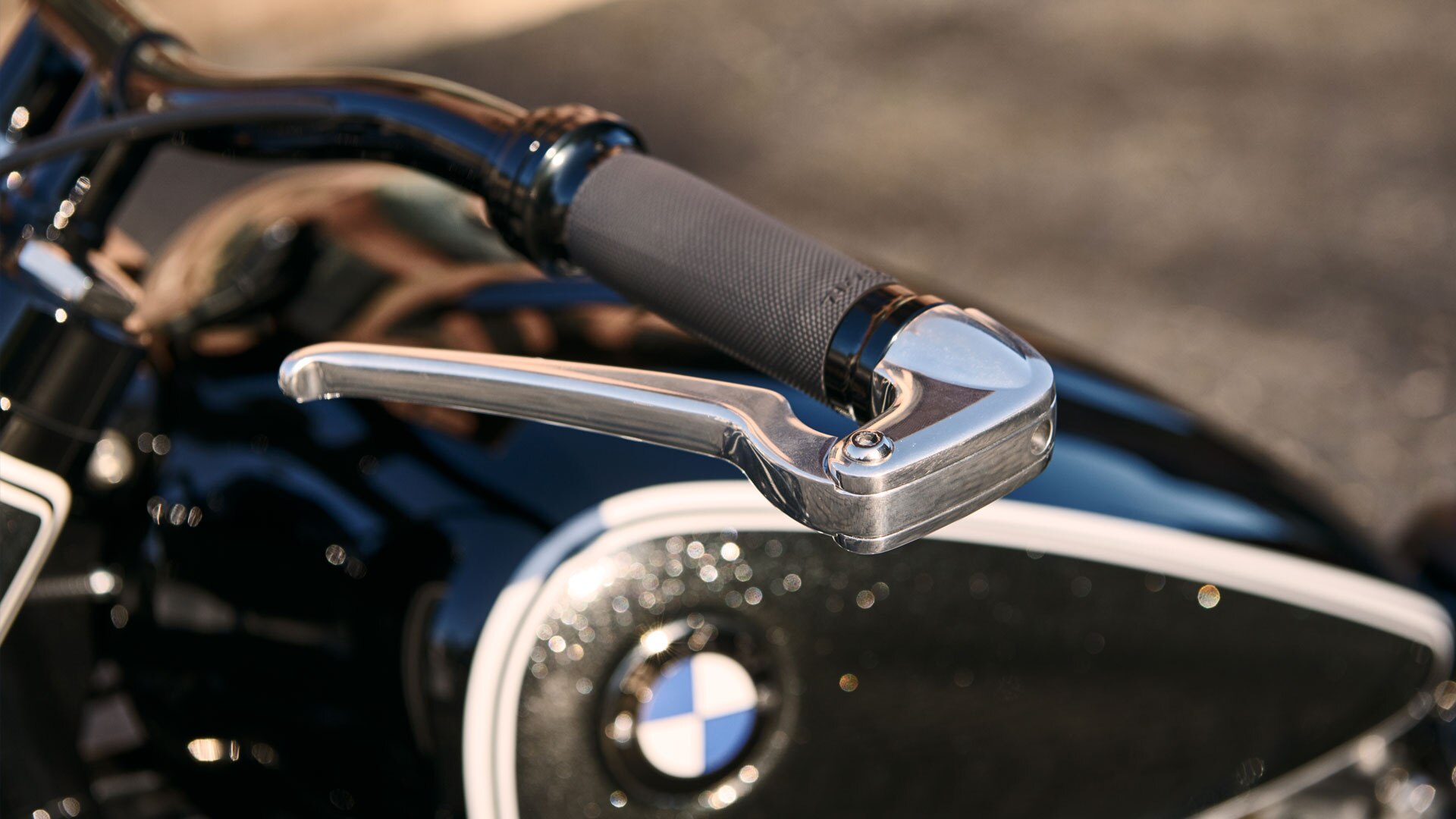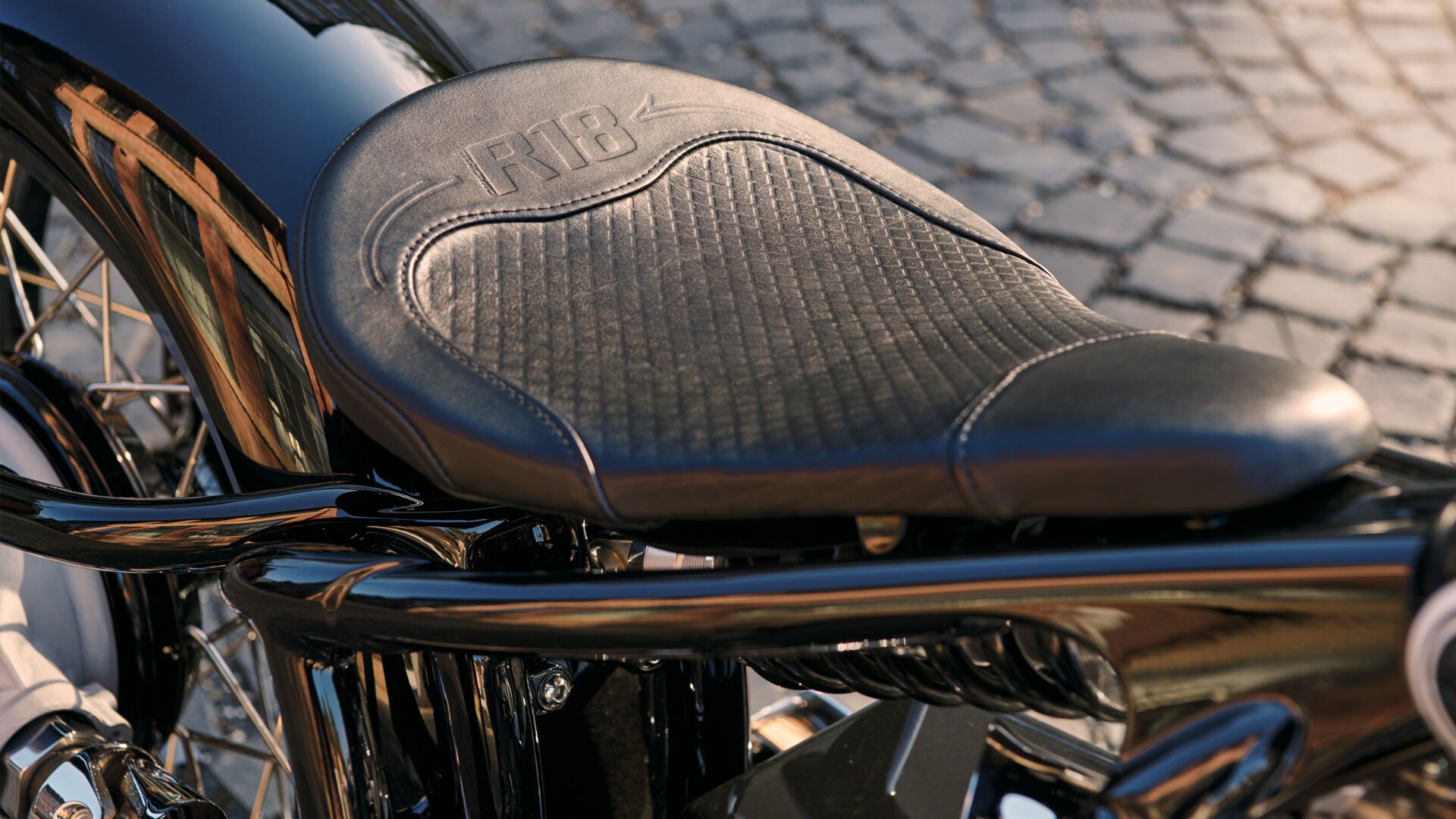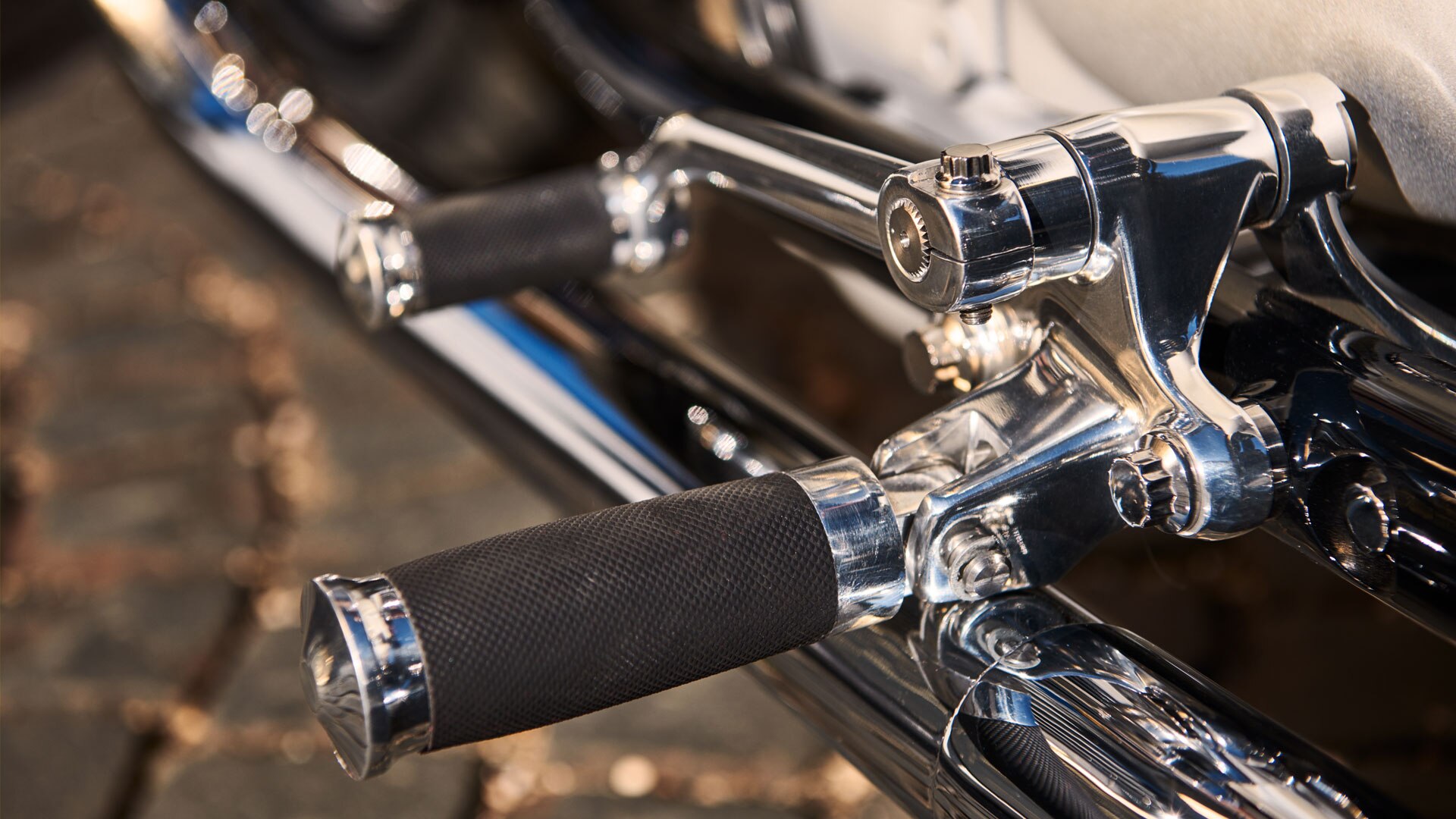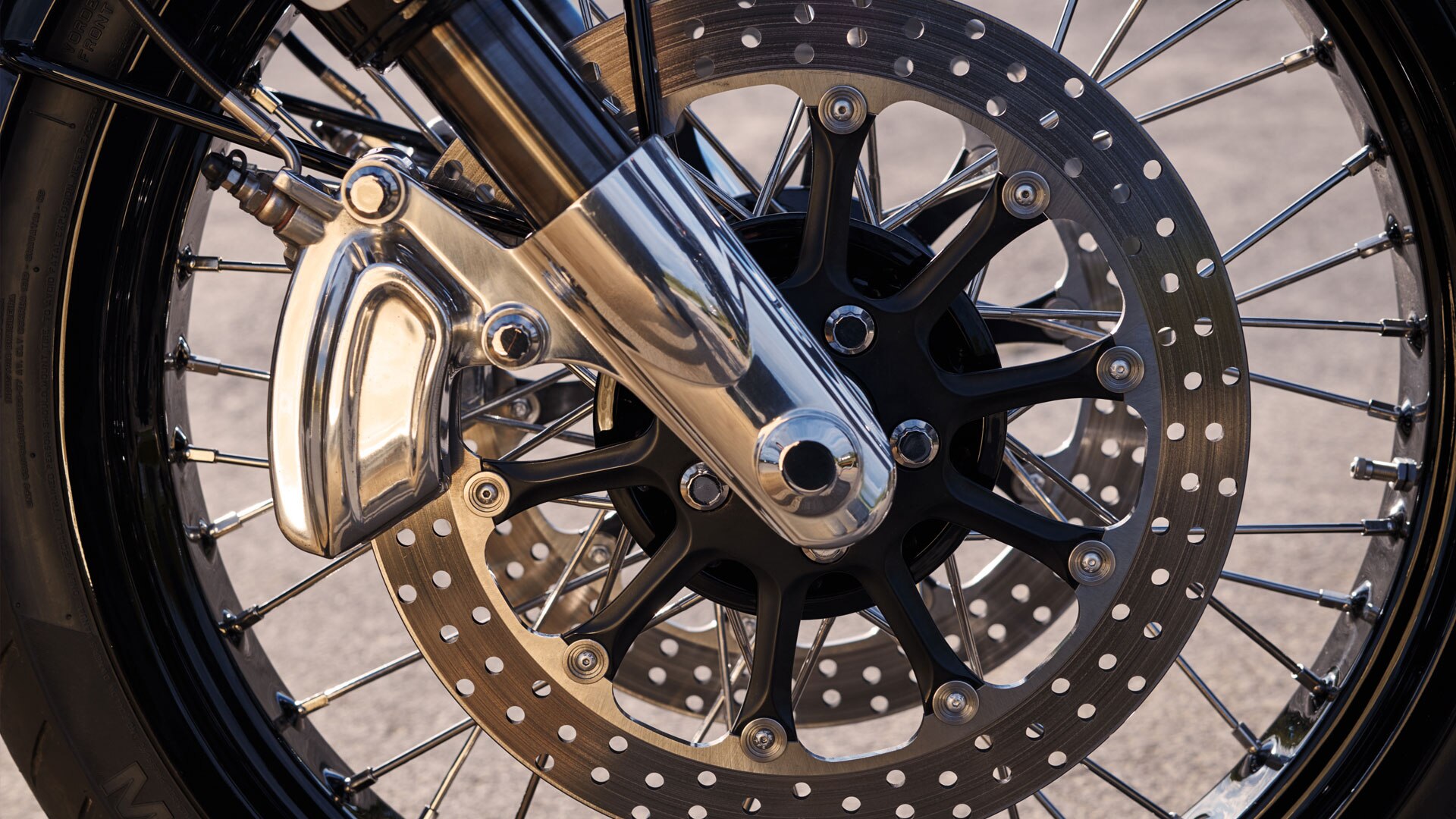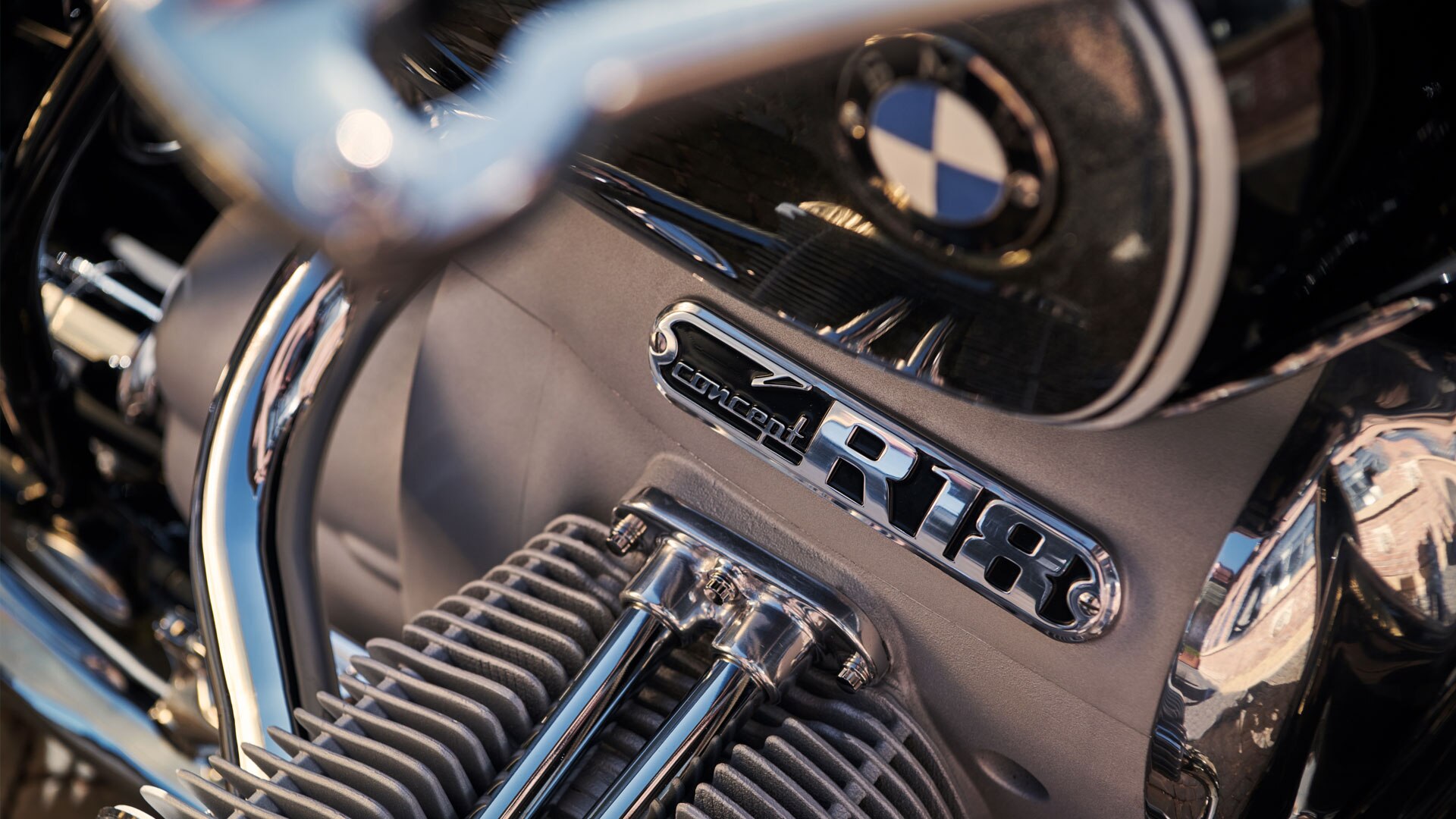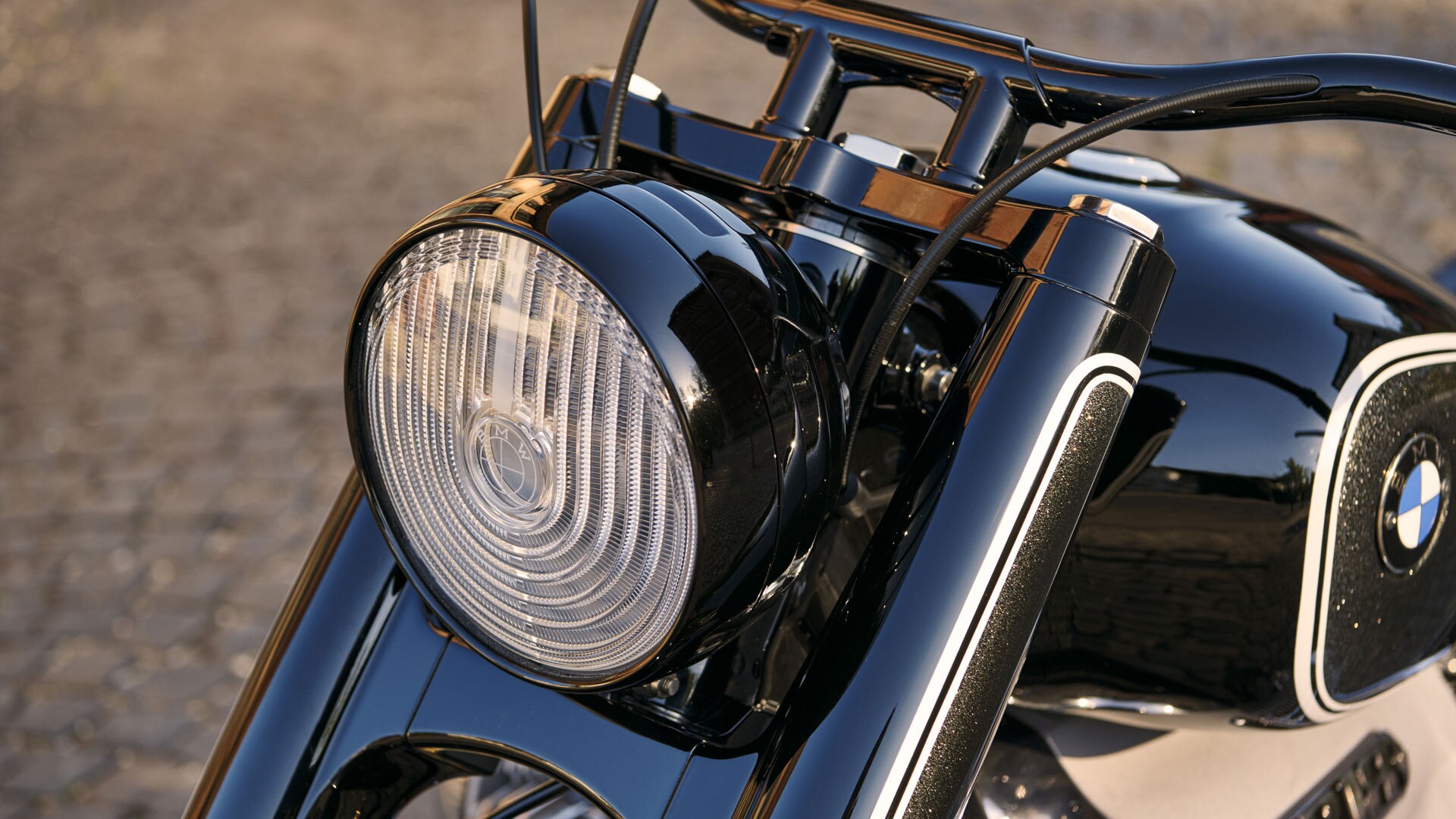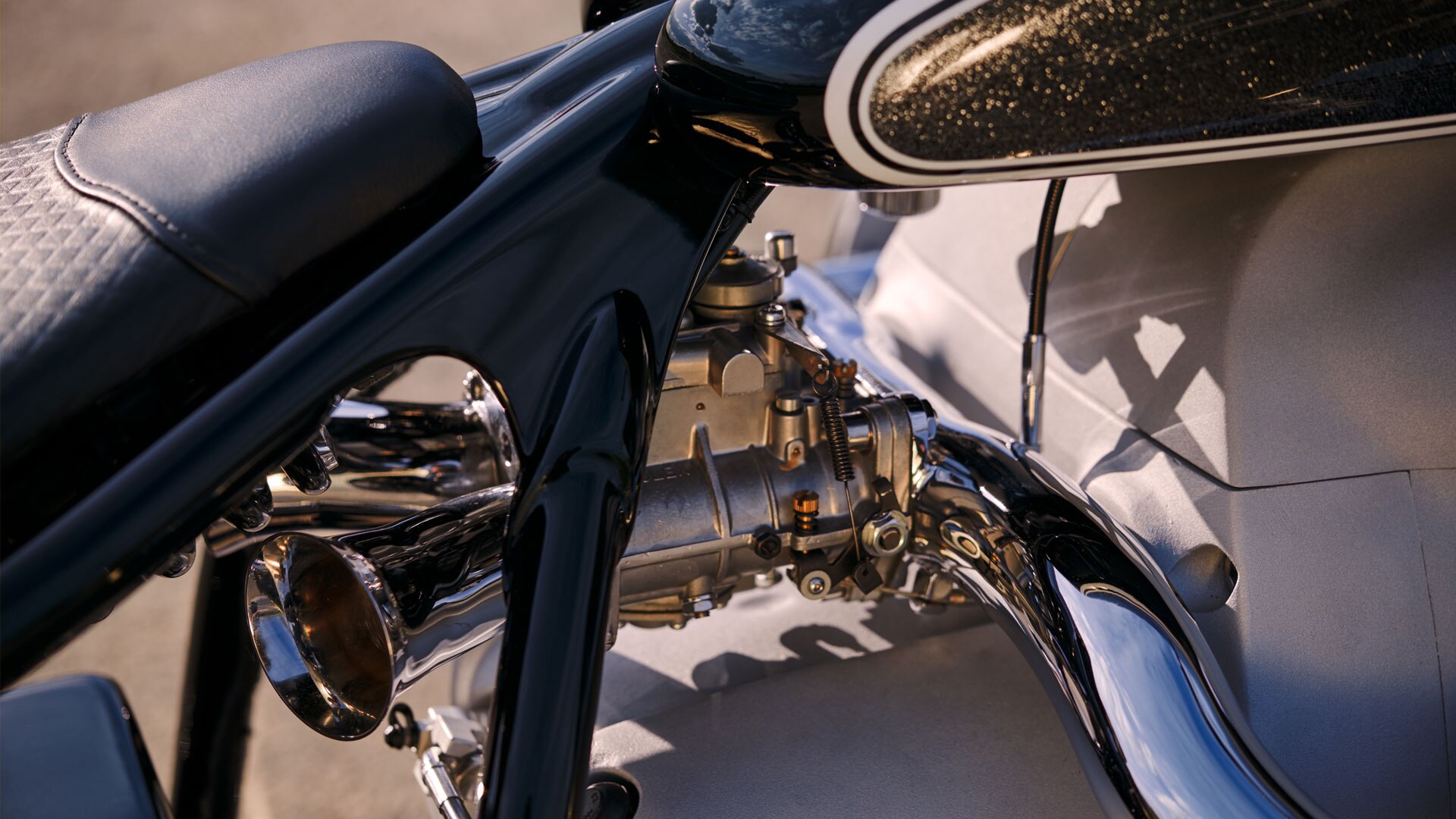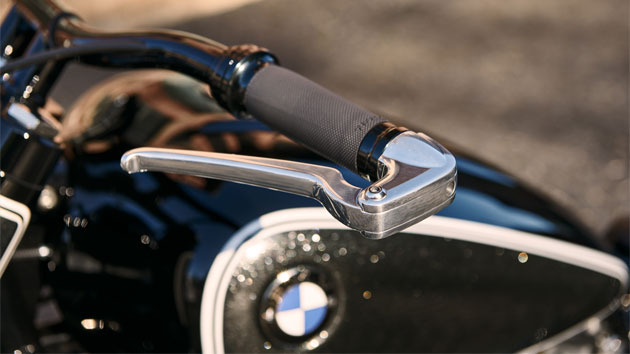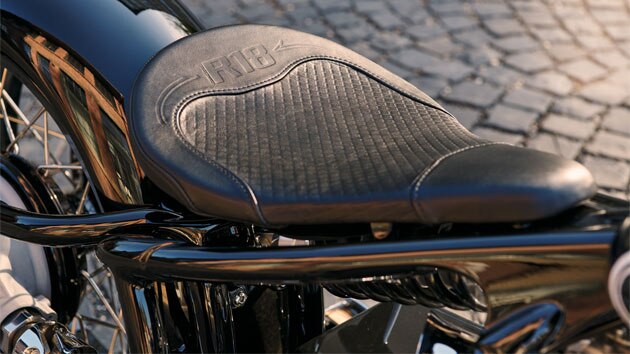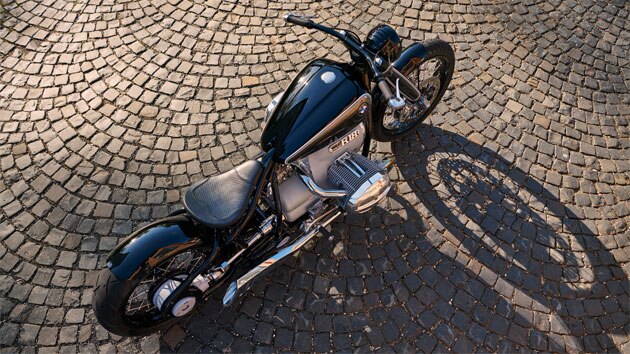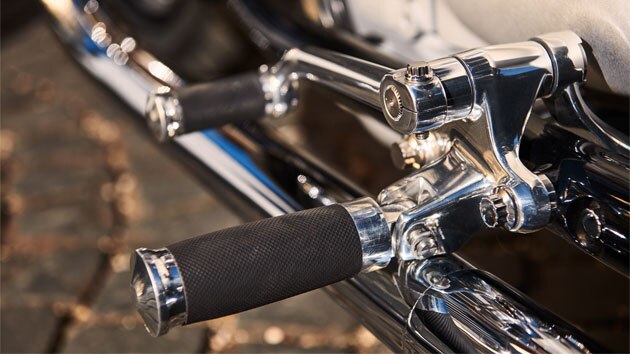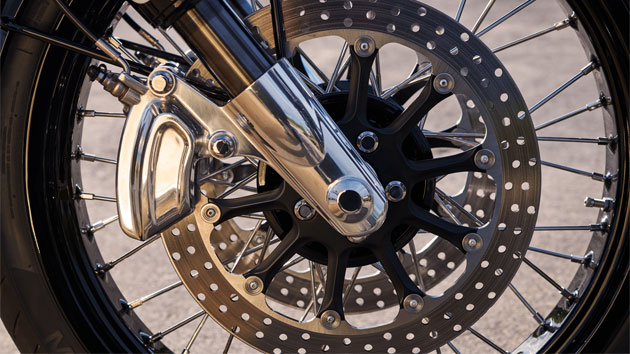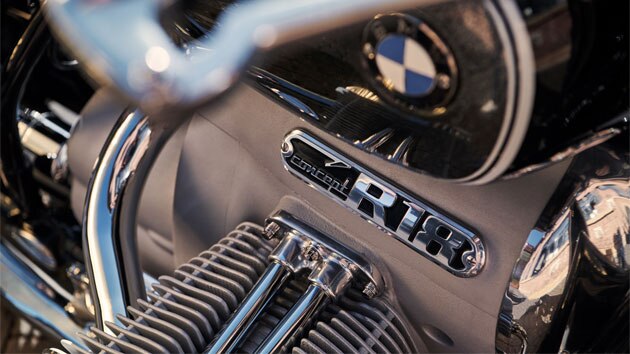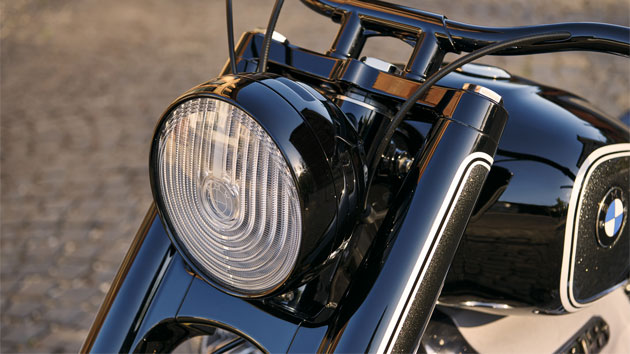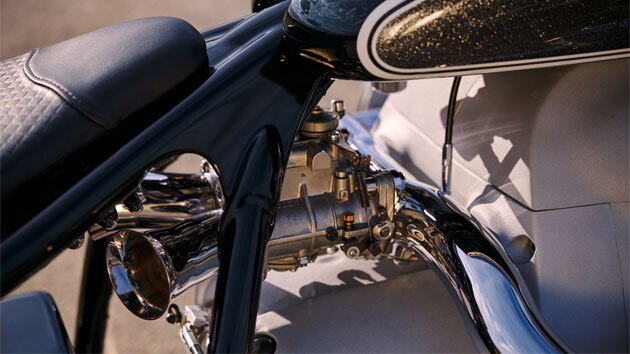 "
BMW decided a long time ago to make a heritage bike with a big boxer engine. "
Michael Eder
BMW Motorrad Design
Reduced to only the absolute, pure essentials.
Reduced to only the absolute, pure essentials.
Clearly an exciting bridge between the aforementioned 'hommage' bike and the forthcoming series production motorcycle, the Concept R 18 has presence, attitude and promise in equal measures. The undoubted focus is the huge boxer engine – physically much larger in size than the 500cc version used in the hommage showbike, and designed to make a real statement. The characterful spoked wheels have been chosen (21" front and 18" rear) to match the considerable proportions and the overall stance of this latest showbike exudes attitude and presence. The modified front end and fishtail exhaust contribute to its custom, hand-made feel.
+ Read more
Low and long, raked out and understated, the Concept R 18 is a thing of beauty, with its polished aluminium cylinder covers, subtle colour treatment to the motor, teardrop tank and fork, and areas of pin-striping with golden yellow effect in the deep, layered paint treatment. There are only three metal surface treatments used – either blasted, painted or polished – in order to give a clean, authentic atmosphere around the bike, while the iconic Metzeler-branded RILLE tyres have a custom-made tread pattern and special colour treatment on the sidewalls. Anyone familiar with BMW bikes from the '50s will recognise the Pagusa-style seat, with embossed logo and hammered area on the leather.
+ Read more
Uncomplicated riding that feeds your soul.
Uncomplicated riding that feeds your soul.
Open shaft-drive, cantilever rear suspension, a twin-Solex carburetor from a BMW 2002 car, a 1950s Bosch-inspired LED headlight mounted between the fork legs, no visible switchgear – the list goes on and a walk around the Concept R 18 (as the motor's plaquette proudly states) throws up many surprises. For sure, it's the continuation of a story that started with the R 5 Hommage but what is most exciting is where this story is leading us now – not down the high-technology road, but in a more individual, authentic, and, dare we say it, emotional direction. Time to slow down and look at the view?
+ Read more
Disclaimer
The vehicles shown here may be modified and equipped with third party custom parts and/or self-made components that are neither manufactured nor distributed or tested by BMW. BMW accepts no liability for such modifications (including installation, characteristics and use of the shown custom parts/components). ATTENTION: Modification of series vehicles (including installation and use of third-party custom parts and/or self-made components) may impair riding characteristics! Riding modified BMW vehicles is at your own risk.