F 800 GS Adventure
MSRP From $15,300
Total Selling Price From $16,500*
*Prices and specifications shown are based on Manufacturer's Suggested Retail Prices (MSRP). Retailers are free to set individual prices. Freight & PDI, options, retailer preparation, applicable levies (tire tax), industry fees, and administrative fees are included in the Total Selling Price, which is the summation of the MSRP plus all applicable fees as an example for informational purposes only. Applicable taxes are extra. Pricing based on a cash transaction. Finance offers are also available. See your authorized BMW Motorrad Retailer for accurate details. BMW Canada Inc. reserves the right to revise pricing and/or specifications at any time without notice.
European model shown and may include optional equipment or accessories. We do not warrant the accuracy, completeness, reliability or currency of such descriptions. See your authorized BMW Motorrad Retailer for accurate details. BMW Canada Inc. reserves the right to revise pricing and/or specifications at any time without notice.
The BMW F 800 GS Adventure.
Adventure: boundless.
No matter how far the journey takes you and no matter what terrain you cross, with the BMW F 800 GS Adventure you'll survive every adventure.  This travel enduro is designed for real globetrotters for whom no destination is too far - those who are out to conquer the world beyond familiar roads.  The F 800 GS Adventure: the reliable and rugged companion for limitless adventure.
The design of the F 800 GS Adventure
Choose your style.
Give your F 800 GS Adventure's character a bit of added bite.
The F 800 GS Adventure is every inch the globetrotter – from the high windscreen right through to the combined tank bracket and case holder. In spite of its striking side trim and the larger fuel tank, the characteristic flyline of the F 800 GS Adventure reveals its kinship at first sight.  Details such as the galvanized radiator cowling with GS logo or the GS inscription on the matted windscreen highlight this look.  Whether in Racing red matt or Racing blue metallic, this enduro lets you know that it's out to conquer the world.
+ Read more
Two-cylinder in-line engine
85
HP (63 kW) at 7,500 rpm
24
litre fuel tank capacity
Water-cooled, four-stroke twin-cylinder engine
Performance: uncompromising.
Performance: uncompromising.
Powered by the dynamic parallel twin engine with an output of 63 kW (85 bhp), the F 800 GS Adventure has no problem whatsoever leaving civilization far behind it.  With a torque of 83 Nm at 5,750 rpm, this enduro bike has sufficient reserves to supremely tackle any off-road challenge - however remote the location.  The Ride-by-Wire system allows the rider to control the accelerator more finely.  With a fuel tank capacity of 24 litres and a fuel consumption of 4.3 l per 100 kilometres, it covers distances others would be forced to give up on.
+ Read more
Experience the sound of the F 800 GS Adventure
The highlights of the F 800 GS Adventure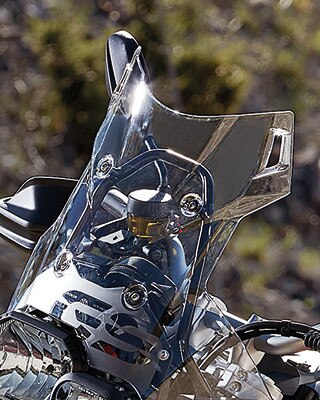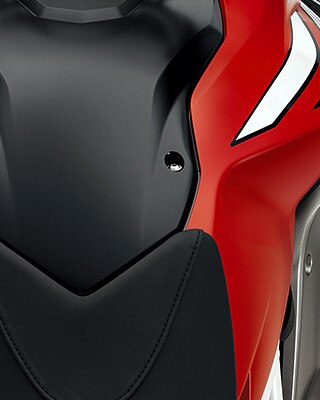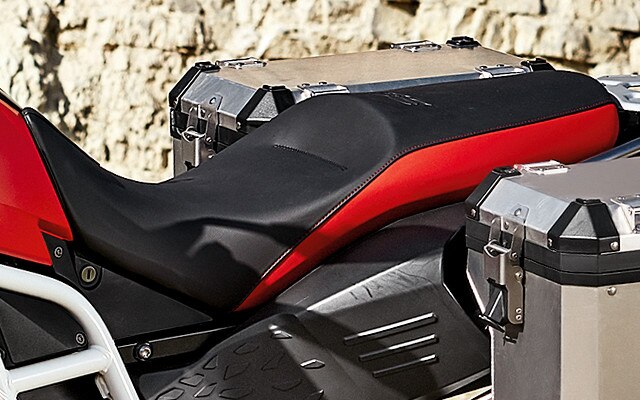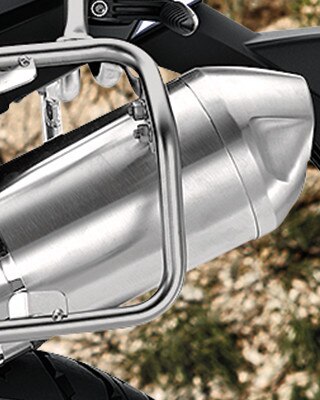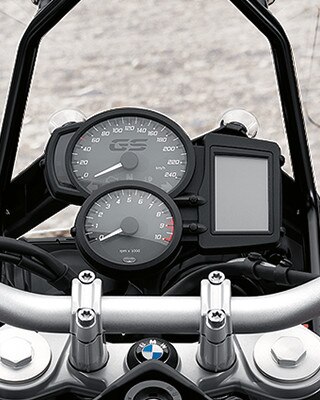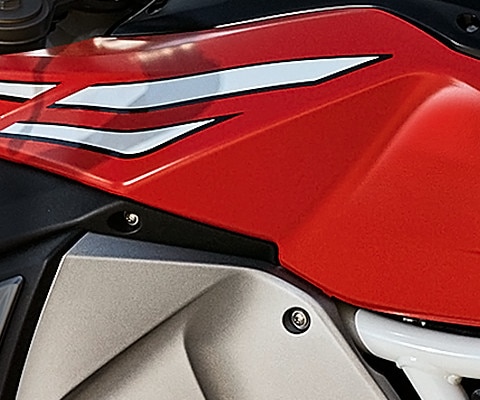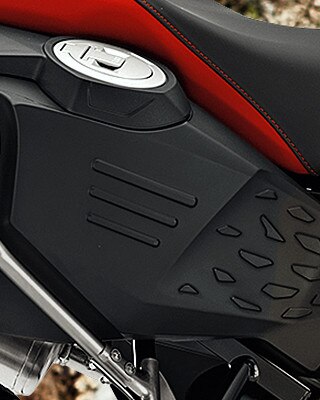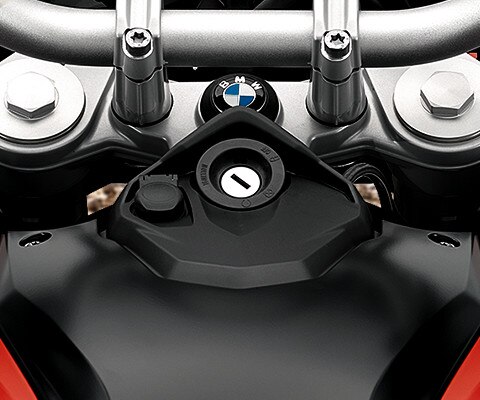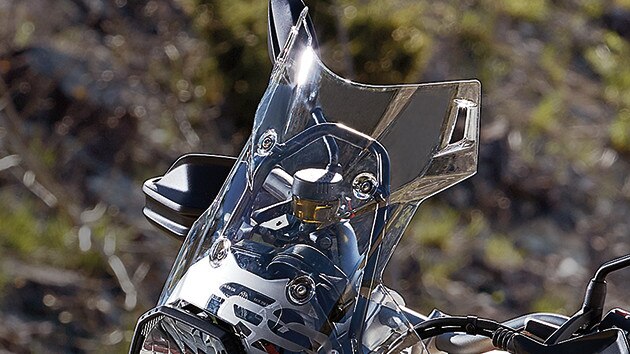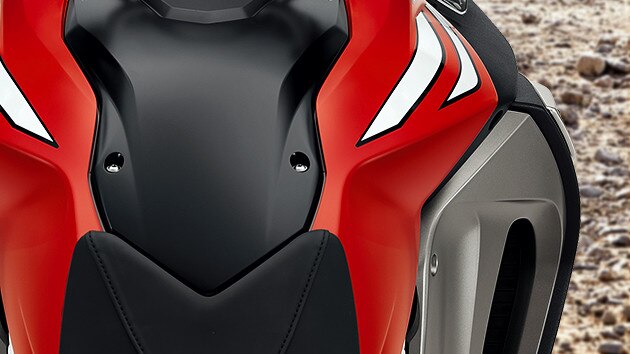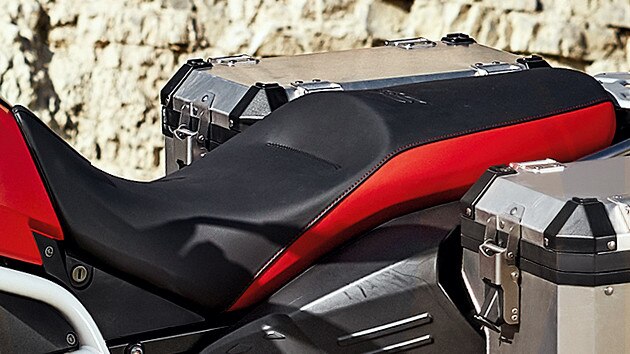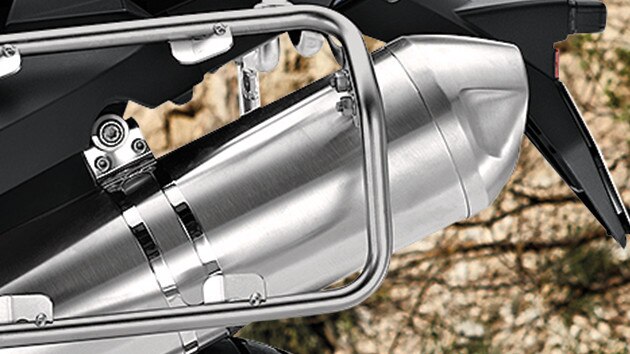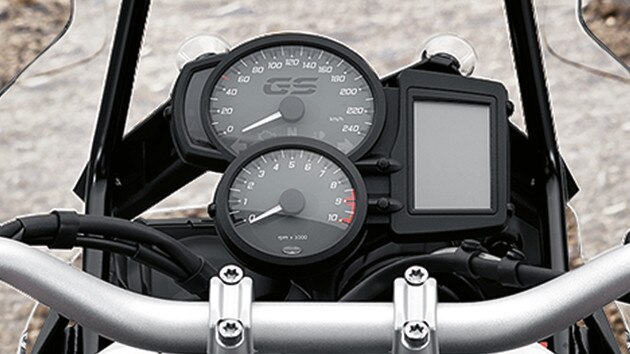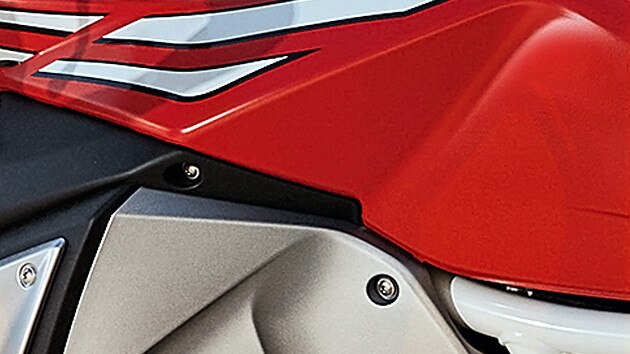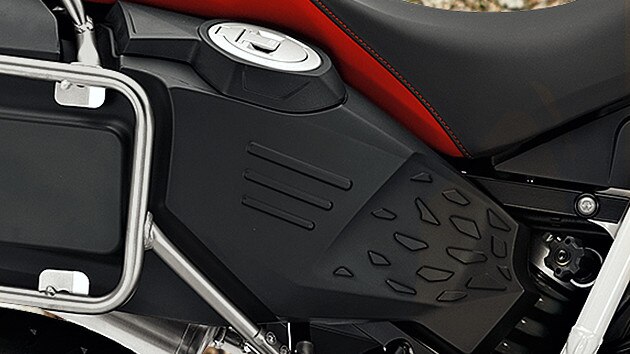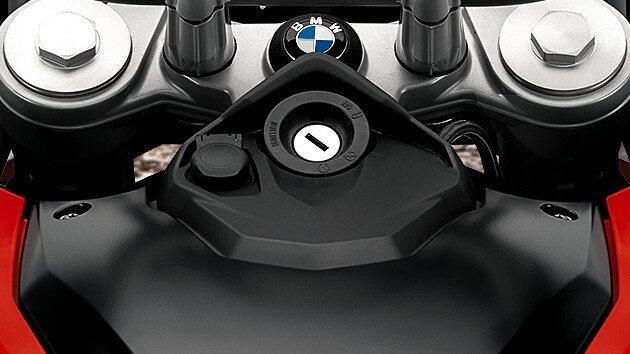 Control: unconditional.
Control: unconditional.
From sand dunes, to mountain passes,  to river crossings, the F 800 GS Adventure masters every task it is faced with.  A warp-resistant tubular spaceframe made of steel forms its centrepiece.  You have 230 mm of spring travel at the front and 215 mm at the rear.  Countless systems are there to provide electronic assistance.  With ABS fitted as standard and as a rider, you also have two riding modes "rain" and "road" to choose from.  You can get more assistance with ASC and the two optional riding modes "Enduro" and "Enduro Pro".  With all that you have the right setup at your fingertips for every riding situation and surface.
+ Read more
BMW Motorrad ABS as standard.

The classic BMW Motorrad ABS comes as standard with this series. Regardless of whether you're a novice or an experienced rider, this safety feature makes braking easier and safer in the wet, in emergency situations, when you're riding with a passenger and when you're carrying luggage – basically, in any conditions. This gives the rider the optimum stopping distance at all times without the risk of falling due to the wheels locking. For offroad use, the ABS can simply be switched off.

ASC as optional equipment.

The optional ASC traction control (Automatic Stability Control) also increases safety. Depending on the road conditions, it limits the drive torque of the engine, thereby significantly increasing active driving safety in borderline situations. The system can of course be switched off for off-road use.

Electric throttle as standard.

Via an electric throttle system, the rider's request is now passed on directly by a sensor on the throttle grip to the engine control and in turn the throttle valve. Resulting in once again improved controllability and response characteristics for even more control.

Riding modes "rain" and "road" as standard.

The "rain" mode allows a soft throttle response is. The ABS control is set for road operation and the automatic stability control ASC is configured for road operation with a low friction coefficient. In "road" mode, the throttle response is optimised, the ABS configured for road operation and the ASC for a high friction coefficient.

Pro riding modes with "Enduro" and "Enduro Pro" as special equipment.

A soft throttle response characterises the "Enduro" mode. In addition, the control characteristics of ABS and the automatic stability control ASC are configured for light offroad use with road tyres. As a dedicated offroad rider, you can also take the "Enduro Pro" mode, which offers optimised throttle response with ABS and ASC regulation configured for operation with offroad tyres. For even more control when offroad. What is more, the rear wheel ABS is deactivated in this mode, allowing you to perform flawless braking drifts.
Just beautiful.
BMW Motorrad Days 2018: the community loved it!
It's become a must-attend event for BMW motorbike fans. Set amidst the stunning mountains of Germany's Zugspitze, more than 35,000 visitors came from all over the world to celebrate their common passion for motorised two-wheelers. This year's highlights included break-neck performances by Busty Wolter and his freestyle motocrossers, as well as breath-taking shows by stunt riders Mattie Griffin and Dirk Manderbach, who got the audience cheering in astonishment. The wooden "cauldron" of the Motodrom was all about four roaring BMW R 25s, while tyres smoked and screeched at the drift show in the event arena. Another must-see was the presentation of the new series colours and special paint finishes – thanks to the design range "Option 719", colourful new combinations spruced up the atmosphere of the exhibition tent. The excitement didn't die out in the evening either: bands and DJs did their part to keep spirits high well into the night. The event was an all round success, entertaining from the start and ending on Sunday with typical German "Gemütlichkeit" (a cosy, relaxing feeling). Even as everyone started packing up to return to every corner of the world, plans are already in the works for the 19th BMW Motorrad Days, from 5-7 July 2019. Mark your calendars today! We look forward to seeing you.  
Read more