R 1200 GS Adventure
MSRP From $22,700
Total Selling Price From $23,900*
*Prices and specifications shown are based on Manufacturer's Suggested Retail Prices (MSRP). Retailers are free to set individual prices. Freight & PDI, options, retailer preparation, applicable levies (tire tax), industry fees, and administrative fees are included in the Total Selling Price, which is the summation of the MSRP plus all applicable fees as an example for informational purposes only. Applicable taxes are extra. Pricing based on a cash transaction. Finance offers are also available. See your authorized BMW Motorrad Retailer for accurate details. BMW Canada Inc. reserves the right to revise pricing and/or specifications at any time without notice.
European model shown and may include optional equipment or accessories. We do not warrant the accuracy, completeness, reliability or currency of such descriptions. See your authorized BMW Motorrad Retailer for accurate details. BMW Canada Inc. reserves the right to revise pricing and/or specifications at any time without notice.
The BMW R 1200 GS Adventure.
Keeping the ideal grip on adventure.
Do you love extreme, long tours, even on bumpy roads? Do you enjoy stony paths or the wilderness? Whether it's asphalt, offroad, rocks or sand, the BMW R 1200 GS Adventure has the right answers to every challenge with its light, agile handling. A machine for all those who want to go to their limits and grow beyond them.  A machine for the real adventure lovers among you.  Those who really want to put their superiority to the test in a new way every time and of course, having a great deal of riding fun in doing so.
The design of the R 1200 GS Adventure
Choose your style.
Maybe dust and mud is your idea of style when it comes to the R 1200 GS Adventure but whatever the case we've got you covered. We can make your GS Adventure even more individual with the help of the three colour options available to choose.
Exclusive style
The Exclusive style, in Black storm metallic, the tank cover dark slate metallic matt and the main frame colour Achat grey, places the focus on a confident appearance.
Design: Impressive presence.
The R 1200 GS Adventure is up for all challenges and quests.  There's no mistaking it - with its powerful, robust and dynamic design, one look will tell you all you need to know about its character. The unmistakable 30 litre fuel tank and engine guards give it a highly distinctive look, with the bike's visual focus moved to the forefront.  
The R 1200 GS Adventure promises to always ride on – no matter what the challenge.  
+ Read more
Twin-cylinder boxer engine
125
HP (92 kW) at 7,750 rpm
30
litre fuel tank capacity
Air/liquid-cooled four-stroke twin-cylinder boxer engine
Reliable and powerful.
Reliable and powerful.
Regardless of where you're off to, the R 1200 GS Adventure is always a dynamic companion with the legendary boxer torque of 125 Nm and 92 kW (125 HP) from a water-cooled twin-cylinder four-stroke engine. Its cooling concept rests on a combination of air and liquid cooling that results in efficiency, high torque and above all else - reliability.
The wet clutch with anti-hopping function and the electric throttle make the R 1200 GS Adventure into the ideal companion for those that choose the long route.
+ Read more
Experience the sound of the R 1200 GS Adventure
The highlights of the R 1200 GS Adventure
Tank and engine protection bar.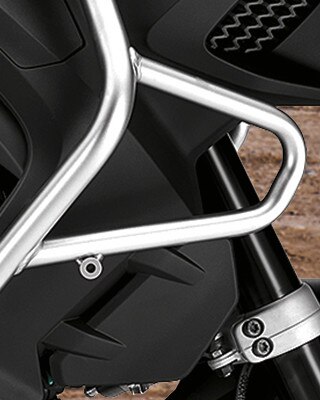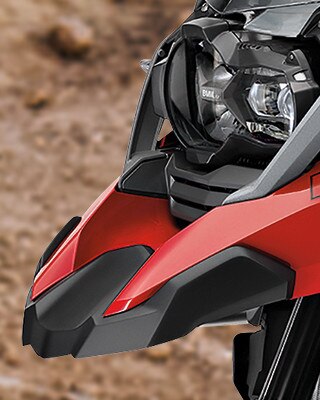 30 litre fuel tank made of aluminium.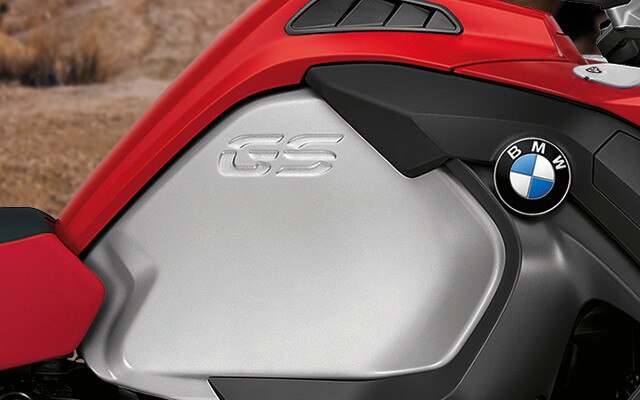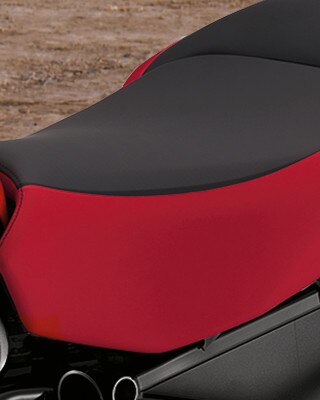 Practical storage compartment.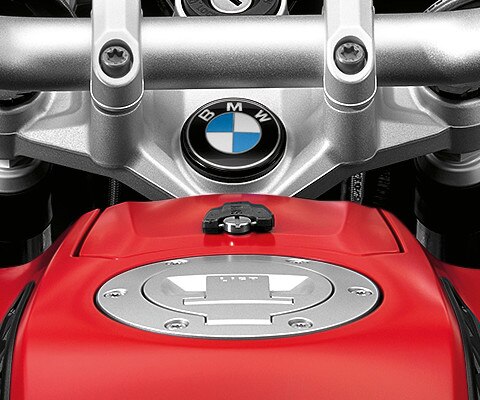 Stainless steel luggage carrier.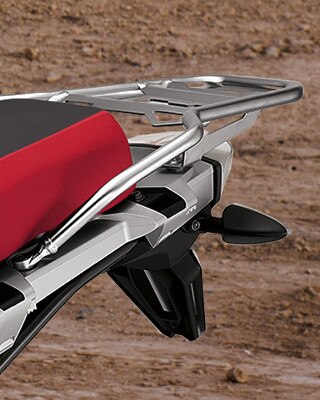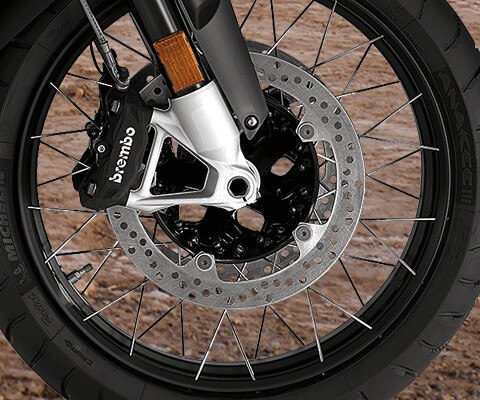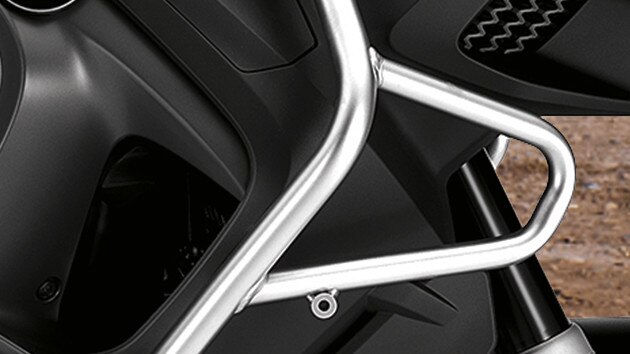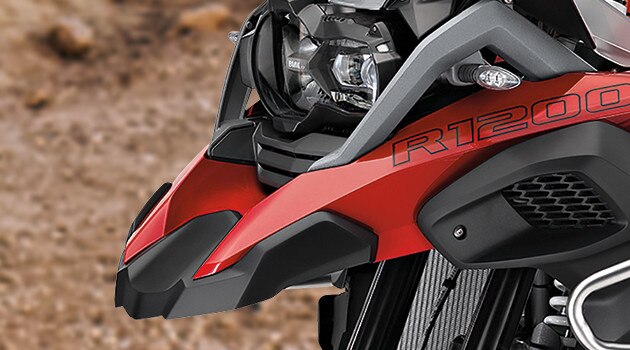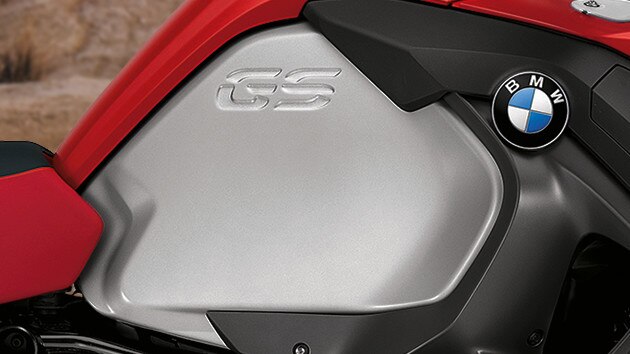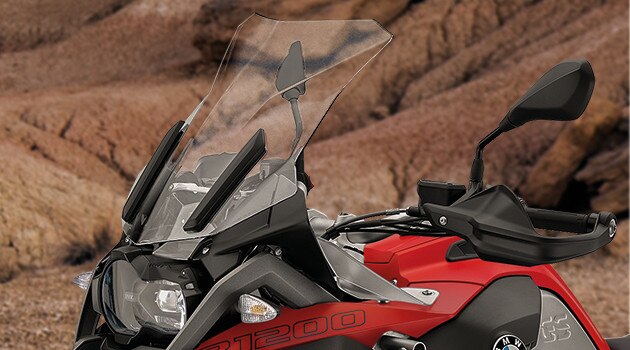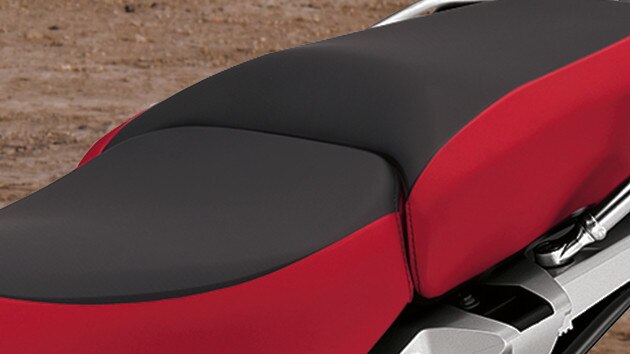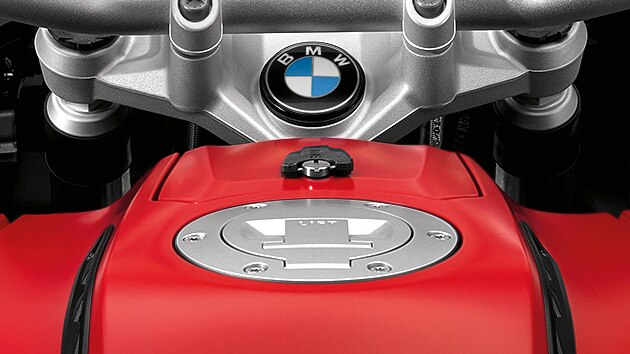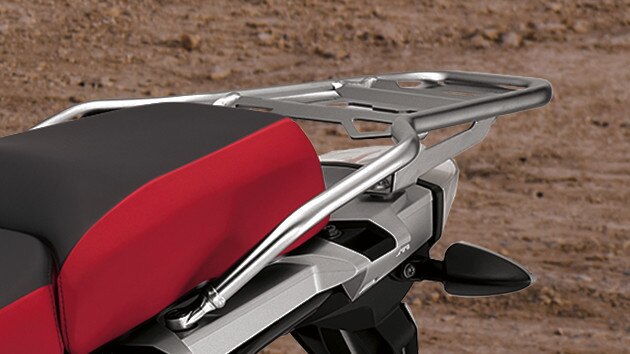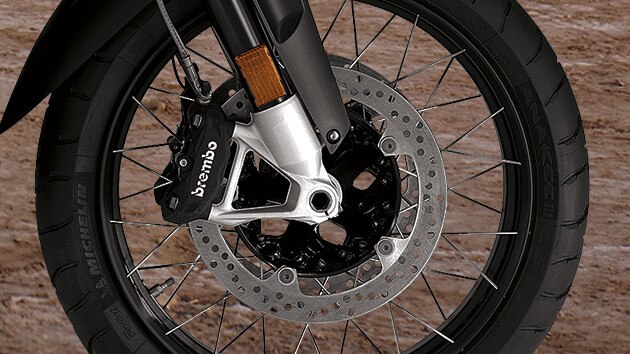 A lot of equipment. More riding fun.
An innovative highlight of the R 1200 GS and a "must-have" for the modern adventurer – BMW Motorrad Connectivity. This new optional equipment shows you everything about your motorcycle in a smart way and on a 6.5 inch TFT display. Connect your Smartphone to your bike via Bluetooth and use functions via the multi-controller on the handlebars such as smartphone-based navigation, accept or make calls, media functions like selecting and listening to music from your smartphone playlist, or use it to display more vehicle information without becoming too distracted from riding. For some functions, the BMW Motorrad Connected App is also required.
The practical equipment that comes as standard with the touring enduro caters for all your needs: two standard driving modes – "Rain" and "Road" – are available at the press of a button and offer your two entirely different, optimally coordinated riding styles.  
Other modes are also available as "Pro riding modes" optional equipment. The corresponding "Dynamic" and "Enduro" riding modes ensure greater options on your quest for adventure. With built in coding plug, the Dynamic riding mode becomes Dynamic Pro and Enduro becomes Enduro Pro to allow more customization.
The fuel tank capacity of 30 litres gives you independence on your journey – for those very long stages. In addition, you have an on-board computer at your disposal: for the perfect journey organization and to display important data like doubled trip computer, average consumption and fuel range. Equally practical is the storage compartment above the tank. With this, any small items you have will be to hand at all times.
+ Read more
Discover the Spirit of GS
Just beautiful.
BMW Motorrad Days 2018: the community loved it!
It's become a must-attend event for BMW motorbike fans. Set amidst the stunning mountains of Germany's Zugspitze, more than 35,000 visitors came from all over the world to celebrate their common passion for motorised two-wheelers. This year's highlights included break-neck performances by Busty Wolter and his freestyle motocrossers, as well as breath-taking shows by stunt riders Mattie Griffin and Dirk Manderbach, who got the audience cheering in astonishment. The wooden "cauldron" of the Motodrom was all about four roaring BMW R 25s, while tyres smoked and screeched at the drift show in the event arena. Another must-see was the presentation of the new series colours and special paint finishes – thanks to the design range "Option 719", colourful new combinations spruced up the atmosphere of the exhibition tent. The excitement didn't die out in the evening either: bands and DJs did their part to keep spirits high well into the night. The event was an all round success, entertaining from the start and ending on Sunday with typical German "Gemütlichkeit" (a cosy, relaxing feeling). Even as everyone started packing up to return to every corner of the world, plans are already in the works for the 19th BMW Motorrad Days, from 5-7 July 2019. Mark your calendars today! We look forward to seeing you.  
Read more