S 1000 XR
MSRP From $18,100
Total Selling Price From $19,300*
*Prices and specifications shown are based on Manufacturer's Suggested Retail Prices (MSRP). Retailers are free to set individual prices. Freight & PDI, options, retailer preparation, applicable levies (tire tax), industry fees, and administrative fees are included in the Total Selling Price, which is the summation of the MSRP plus all applicable fees as an example for informational purposes only. Applicable taxes are extra. Pricing based on a cash transaction. Finance offers are also available. See your authorized BMW Motorrad Retailer for accurate details. BMW Canada Inc. reserves the right to revise pricing and/or specifications at any time without notice.
European model shown and may include optional equipment or accessories. We do not warrant the accuracy, completeness, reliability or currency of such descriptions. See your authorized BMW Motorrad Retailer for accurate details. BMW Canada Inc. reserves the right to revise pricing and/or specifications at any time without notice.
This BMW S 1000 XR.
Discover the world. FASTER THAN EVER.
Sport, adventure or touring? You can have everything.  The BMW S 1000 XR combines the best aspects of all these three worlds to create BMW Motorrad's first adventure sports bike – perfect for anyone who wants performance and comfort in one bike. The powerful, four-cylinder series motor in combination with the agile chassis and suspension provides great performance and dynamic response.  The relaxed seating position and the familiar GS ergonomics guarantee comfort and driving pleasure you'll never get tired of.  What you do with it is up to you.
The design of the S 1000 XR
Choose your style.
The dynamic adventure sports bike is available in three attractive colour variants: Racing red, Black storm metallic and – in the multi-colour combination – Motorsport.
The S 1000 XR is exceptional and that's exactly how it looks. With its synthesis of sports, touring and adventure, it also combines the visual characteristics and qualities of each of these categories, making it one impressive looking bike.  The sporty shape and typical BMW S 1000 RR splitface emphasize its supersports influence, while its characteristic flyline, striking front and relatively long spring travel reflect the look and ergonomics of the GS series.  Wherever the S 1000 XR rolls up, it's sure to turn heads.
+ Read more
Four-cylinder in-line engine
165
HP (121 kW) at 11,000 rpm
790
mm lowest seat height
228
kg weight / road ready
Water/oil-cooled in-line four-cylinder four-stroke engine
Accelerate into your asphalt adventure.
Accelerate into your asphalt adventure.
The powerful four-cylinder in-line engine delivers an impressive 121 kW (165 HP) at 11,000 rpm and develops a maximum torque of 114 Nm at 9,250 rpm. The liquid-cooled four-cylinder in-line engine provides an abundance of torque, particularly for the desired punchy acceleration at low and mid-range engine speeds.  Together with the optional Pro shift assist, relaxed cruising is just as accomplished when confidently heading out for a sporty ride on the country round or embarking on an adventure with a passenger.
+ Read more
Experience the sound of the S 1000 XR
The highlights of the S 1000 XR
Strong-charactered front.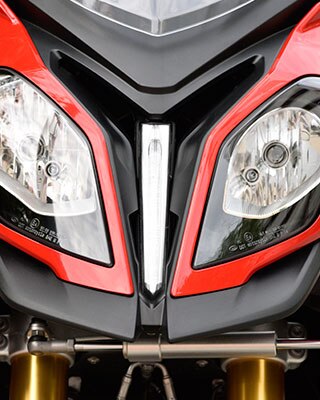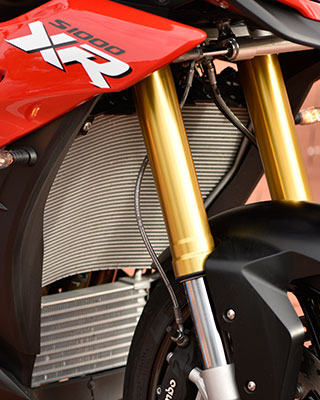 Multifunctional instrument cluster.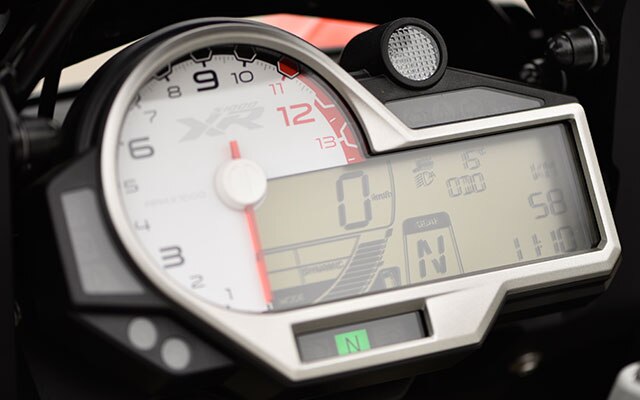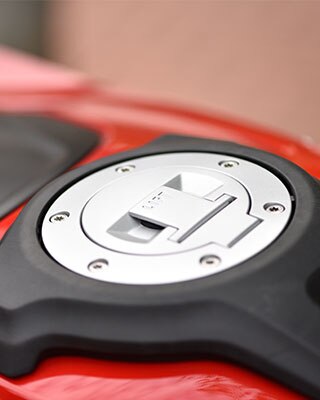 Windscreen can be adjusted in two steps.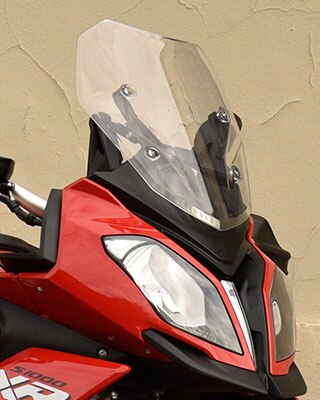 Ergonomically designed seat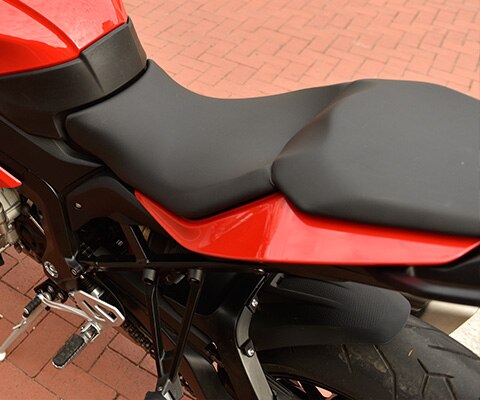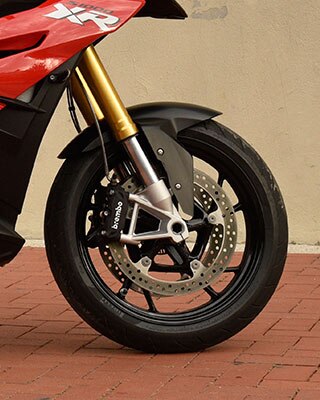 Strikingly designed rear silencer.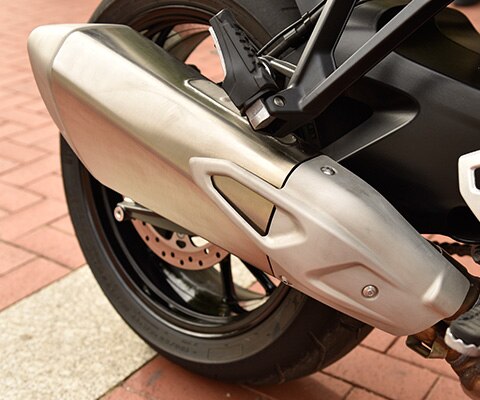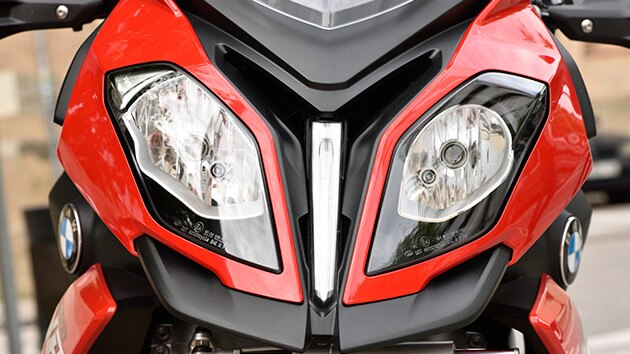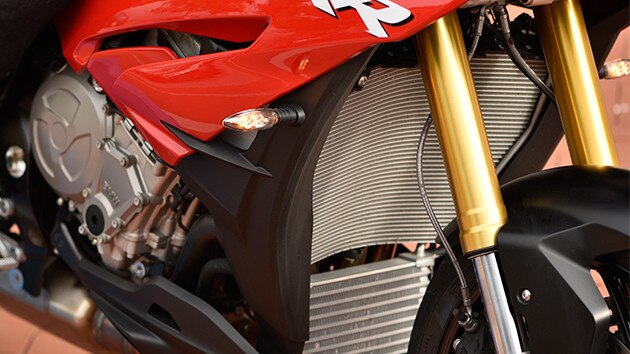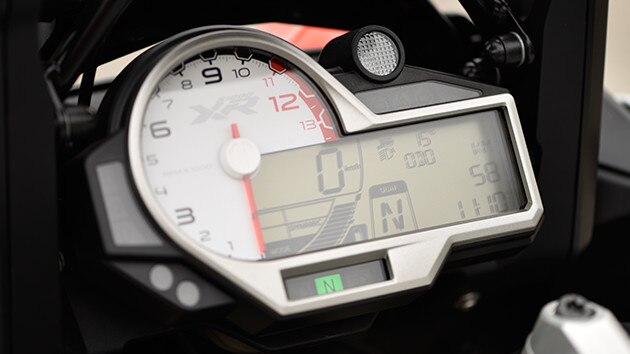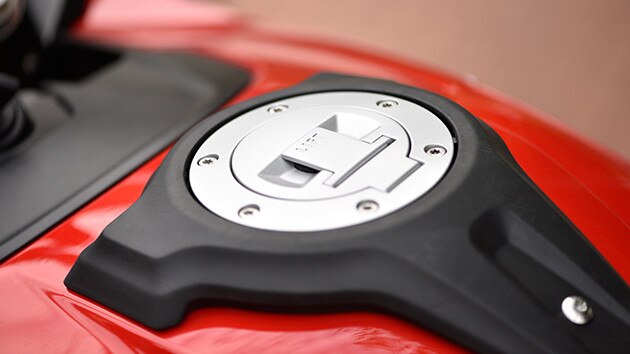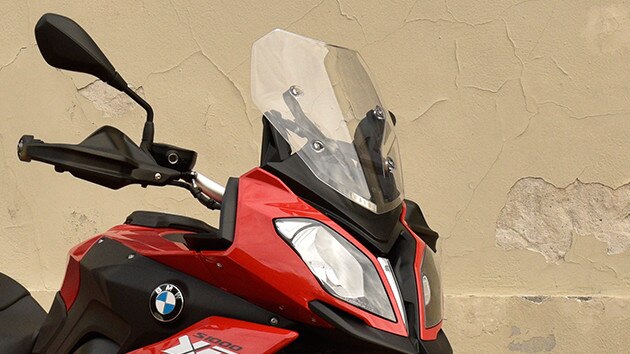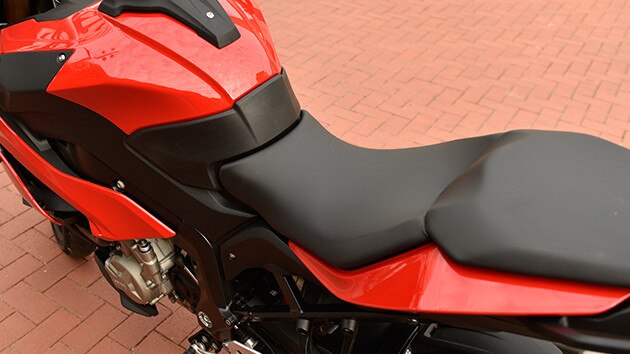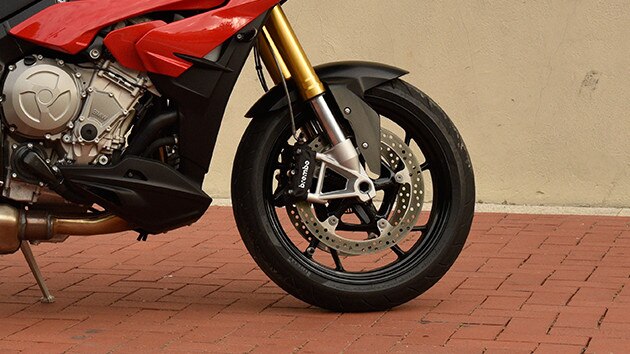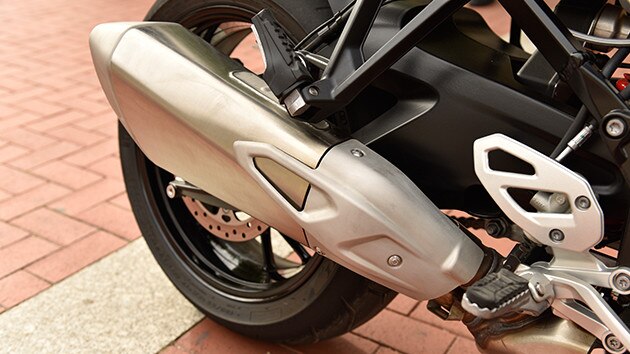 Power meets innovation.
Power meets innovation.
The S 1000 XR is impressive not only with sporty riding fun, the innovative technology also offers a high level of comfort and safety.  The S 1000 XR comes with two selectable riding modes as standard − "Rain" and "Road" – allowing riders to adapt optimally to the riding conditions. The standard ASC (Automatic Stability Control) ensures a high level of riding safety based on optimum traction.  In short, the S 1000 XR can do everything – from tearing along winding country roads to tours for two with full luggage.
+ Read more
Get your racer's heart beating even faster.
Get your racer's heart beating even faster.
With the optional Dynamic package, you can make your S 1000 XR even sportier. The Shift Assistant Pro makes every gear shift faster and easier. The ABS Pro improves stability and guarantees braking safety − on bends or when leaning in.
+ Read more
For greater comfort and perfect tour endurance.
For greater comfort and perfect tour endurance.
The optional Touring package offers increased travel comfort for your BMW S 1000 XR. The package includes a range of options for long, relaxed journeys − either on your own or with a companion. These include a luggage carrier, case holder and the proven electronically controlled Dynamic ESA (Electronic Suspension Adjustment) technology, which ensures optimum damping action and driving comfort. Furthermore, the motorcycle has a firm footing on the ground with the centre stand.
+ Read more
Adventure, Action and Adrenaline
Just beautiful.
BMW Motorrad Days 2018: the community loved it!
It's become a must-attend event for BMW motorbike fans. Set amidst the stunning mountains of Germany's Zugspitze, more than 35,000 visitors came from all over the world to celebrate their common passion for motorised two-wheelers. This year's highlights included break-neck performances by Busty Wolter and his freestyle motocrossers, as well as breath-taking shows by stunt riders Mattie Griffin and Dirk Manderbach, who got the audience cheering in astonishment. The wooden "cauldron" of the Motodrom was all about four roaring BMW R 25s, while tyres smoked and screeched at the drift show in the event arena. Another must-see was the presentation of the new series colours and special paint finishes – thanks to the design range "Option 719", colourful new combinations spruced up the atmosphere of the exhibition tent. The excitement didn't die out in the evening either: bands and DJs did their part to keep spirits high well into the night. The event was an all round success, entertaining from the start and ending on Sunday with typical German "Gemütlichkeit" (a cosy, relaxing feeling). Even as everyone started packing up to return to every corner of the world, plans are already in the works for the 19th BMW Motorrad Days, from 5-7 July 2019. Mark your calendars today! We look forward to seeing you.  
Read more